Wide Mouth Frog Goes to the Zoo
in print, e-book and interative app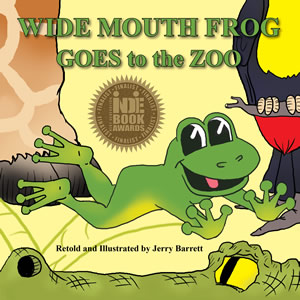 2013 Finalist
Children's Picture Book Category
Next Generation Indie Book Awards
Wide Mouth Frog is tired of eating the bugs his mother feeds him every day, so the curious frog hops through the zoo to find out what the other animal mothers feed their babies.
He discovers that what is good for some animals is not necessarily good for Wide Mouth Frogs. Then he finds to his dismay that one animal in particular likes to eat something that is definitely not good for Wide Mouth Frogs.

Click the logo  above to order your print copy online
or pick up a copy at the
Henson Robinson Zoo gift shop in Springfield IL.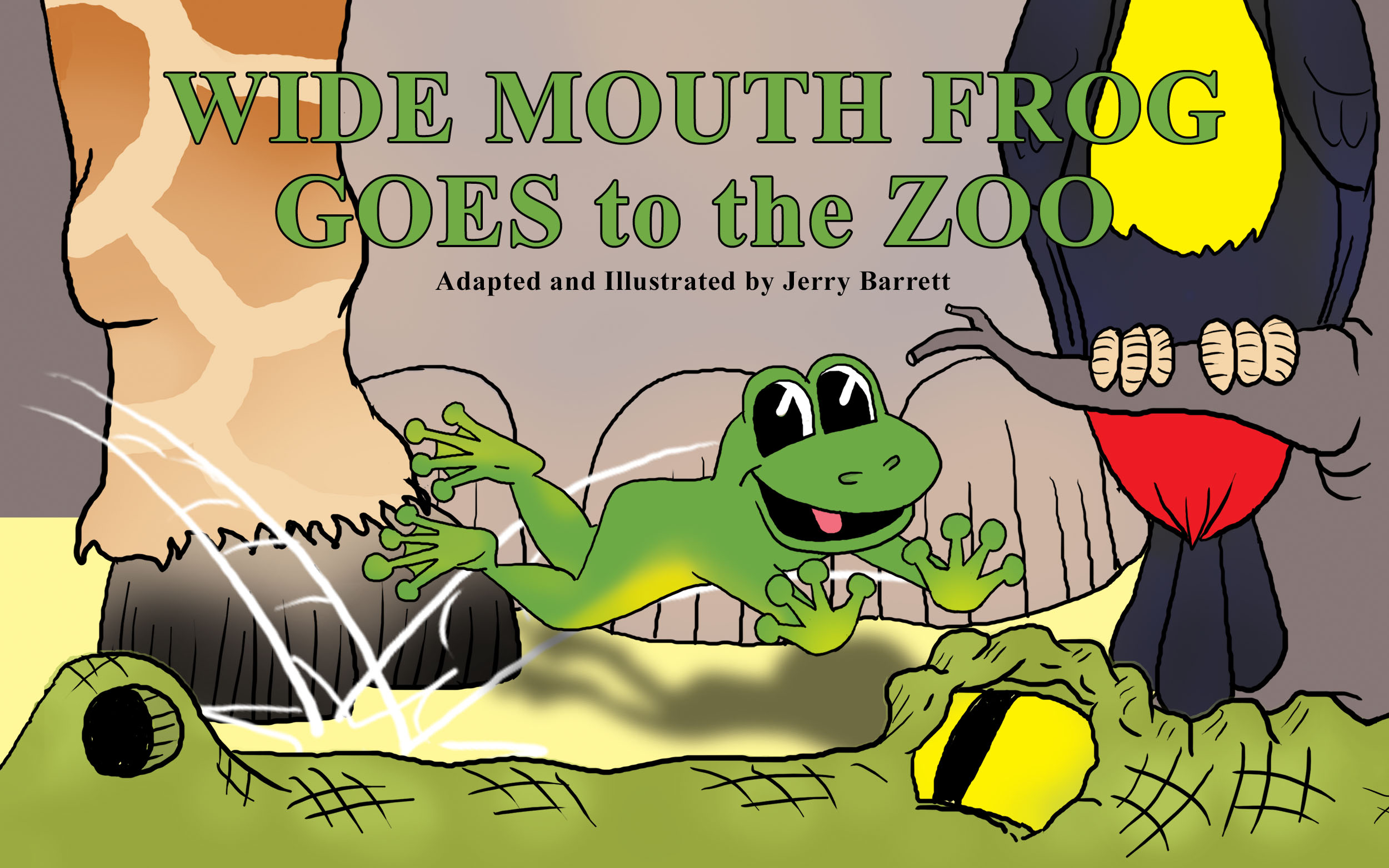 Same great story in Ebook format!
Includes additional illustrations!
Ebooks are available through: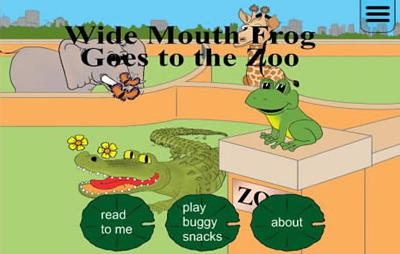 You can now get the companion app version of Wide Mouth Frog Goes to the Zoo! It is narrated by Janice N.Harrington, noted and well known poet, children's author, and professional storyteller. As an added bonus, there is a mini-game to challenge your young reader or yourself if you dare! Runs on an Android E-reader, tablet or phone.
Click on the Google Play logo for more information.